First Aid During Coronavirus
Course Duration: 35+ minutes
Aimed at All Staff Members – Awareness level
Course Assured By
Coronavirus Infection Control in Industry
Course Duration: 35+ minutes
Aimed at All Staff Members – Awareness level
Course Approved By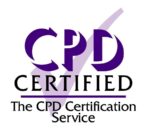 Coronavirus Infection Control in Construction
Course Duration: 35+ minutes
Aimed at All Staff Members – Awareness level
Course Approved By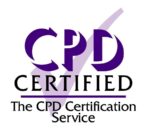 Coronavirus Infection Control in Office
Course Duration: 35+ minutes
Aimed at All Staff Members – Awareness level
Course Approved By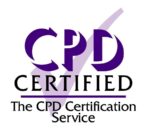 Managing Coronavirus Safely
Course Duration: Approximately 1 hour
Aimed at All Managers and Supervisors – Managerial level
Course Approved By
Daily Cleaning for Coronavirus
Course Duration: 35+ minutes
Aimed at All Staff Members – Awareness level
Course Assured By
Coronavirus Deep Cleaning
Course Duration: 30+ minutes
Aimed at Specialist Cleaners – Intermediate level
Course Assured By
The coronavirus pandemic is likely to be with us for some considerable time to come. Implementing adequate infection controls in the workplace is crucial in keeping you, your family, colleagues, and our wider society safe. Moreover, it is also an urgent legal requirement.
The HSE has provided coronavirus advice for employers. Business owners must make sure that employees follow government procedures on safety precautions against COVID-19, including social distancing.
The HSE has also said that it will take enforcement action against any employer failing to follow these government rules in their workplaces.
Hence, this coronavirus safety toolkit has been tailored to help employers/employees understand the infection control measures to protect themselves and their colleagues along with guidance.
Coronavirus Hazards
With businesses across the world adapting to varying return to work scenarios, all workplaces must play their part in minimising the spread of COVID-19. To do this, all staff members must be aware of the hazards associated with coronavirus when returning to work.
Whether it be the employer or employee, the workplace must be a safe environment for everyone. Some of the hazards and hazardous activities associated with the spread of Covid-19 are:
Transmission of covid-19 through airborne particles
On-site meetings in enclosed environments
Common and shared areas such as break rooms, canteens, toilets
Transmission of coronavirus disease via infected surfaces such as desks, doors, equipment
Infected waste
Travel to work
Staff at greater risk of ill-health due to impact COVID
These are a few of the hazards and activities which support the spread of this contagious virus. Therefore, it is everyone's responsibility to take the necessary control measures, to reduce the likelihood of coronavirus cases in their workplace.
Coronavirus Tips for Employers
Employers have a legal obligation to ensure safety in the workplace which includes this Covid-19 pandemic. Some tips regarding coronavirus for employers to follow:
Stay up-to-date with government and public health advice
Increase awareness of the main symptoms of the disease amongst employees
Know your obligations regarding sick pay
Protect your employees by following effective hygiene routines in the workplace
Coronavirus Guidelines for Employers
Businesses, owners, and managers can avert and slow the spread of covid-19 inside the workplace by assessing the workplace and adjusting workplace practices to allow for the implementation of good hygiene and social distancing routines.
Some of the guidelines that employers must follow are as given:
Business decisions should be made on both the level of disease spread and company readiness to protect their worker's and customers' safety and health
Employers are encouraged to coordinate with the health officials to get accurate data to make suitable and informed responses
All managers should implement a Covid-19 prevention plan in the workplace using control measures to minimise risks as far as possible
Coronavirus Workplace Management
The coronavirus pandemic has affected all aspects of society including how we work. Workplace readiness during the virus requires employers to provide productivity tools and support that employees need to undertake their daily work tasks effectively.
World Health Organisation and health establishments worldwide are taking action to prevent the spread of this disease. Employers and  managers, can also play their part by following simple steps to manage their workplace:
Employers must ensure that their workplaces are clean and hygienic
Promote regular and thorough hand-washing by employees, customers, contractors, and visitors
Promote good respiratory hygiene in the workplace
Brief employees on the actions they must take should they suspect that they've been infected with Covid-19
Coronavirus Statistics
For the latest information on coronavirus stats and guidance on Covid-19 we've listed some helpful links below:
Other Useful links Providing Information to help you during this pandemic.
What is the Legal Responsibility of an Employer?
All employers are legally responsible for ensuring their employee's health, safety, and welfare under the health and safety law. The duty includes the provision of information, instruction, and training.
It is the legal responsibility of the employer to take the necessary steps to eliminate identified risks so far as is reasonably practicable. It means as a minimum; an employer must:
Conduct risk assessments
Implement improvements highlighted by the risk assessment
Review assessments on a regular basis or when anything changes in work practices or environment.
Employer/ Employee Duty Regarding Covid-19
Employers and employees are lawfully obliged to take necessary steps to protect each other from this disease and its related dangers. Business owners, employers, supervisors, and risk managers must:
Take all practical measures to minimise the risk of exposure to the virus in the workplace and sites open to the community
Provide guidance and knowledge about preventative measures
Keep good records of attendance and record details of visitors to site where reasonably practicable.
Alongside employers, employees are responsible for co-operating with their employers to help implement preventative measures.
Prerequisite
This COVID toolkit does not require any:
Prior Domain Knowledge
Any Certifications
Aims of Coronavirus e-Learning Courses
The primary aims of this toolkit are to:
Educate employers and employees about coronavirus safety in the workplace
Highlight how to protect businesses from its dangers to manage these risks to promote a healthy and productive workspace
Employer Benefits
These online coronavirus safety courses will provide the following benefits to employers:
Employers will be able to recognise and control hazards in the workplace
The company will have a positive image by ensuring safety at work
Optimal employee productivity
Save costs by of educating employees by offering professional online training courses
Employee Benefits
These online coronavirus safety in the workplace courses in this toolkit will provide the following benefits to employees. Employees will:
Better understand issues with coronavirus and know what their role is in making the workplace secure
Gain knowledge regarding the control measures to take at work during covid-19
Feel safe at work and have a positive attitude towards it
Why Choose Human Focus for Coronavirus Courses?
The Coronavirus Safety e-Learning Courses by Human Focus are offering the following benefits:
Provides immediate course-start option right after the registration
All-time login availability to the LMS (Learning management system)
Compliant with health and safety legislation
Short, yet informative course content
Internationally recognised CPD certified, IIRSM & RoSPA approved certificates upon completion of course
Cost and time-efficient – allow organisations to train their workers remotely, without spending money on expert trainers
High-quality video content help to achieve trainee's maximum involvement in the course
Bite-sized chunks delivery option helps trainees to digest the intricate subject knowledge quickly
The LMS allows trainees to proceed with the course at a convenient time. The system saves the training record of each trainee, enabling them to continue whenever they want
A short quiz after each section helps in strengthening training
End of course knowledge test helps to assess delegate's learning from Coronavirus courses
End of Course Test
Each of the Human Focus training programmes on coronavirus safety ends with a short knowledge test. This evaluation-based test appears when a trainee completes all sections of a course. If a trainee skips training sections, the test will not appear. There are also small quizzes at the end of each segment. These quizzes help trainees to pass the end test.
Once the delegates pass the end of the course knowledge test, they instantly get the internationally recongined certificate, which is sent by e-mail to them. This certificate is in PDF format and is downloadable. Following details are stated on each e-certificate:
Trainee name
Course name
A completion date of the Coronavirus Safety Course
The expiry date of the certificate
Each certificate has a validity time of 3 years. Moreover, all the training information, including training status, results, and certificates, are stored in the Human Focus Learning Management System. This information is accessible all the time to check or modify the data as per the requirements.
Frequently Asked Questions Regarding Coronavirus
How long does coronavirus last?
The COVID recovery period depends on the severity of the illness. If you have a mild case, you can expect to recover within about two weeks. But for severe cases, it may take up to six weeks or more to feel better.
How many cases of coronavirus in the UK were discovered in 2020?
The latest government statistics, can be found for coronavirus count cases in the UK can be found here.
Is Coronavirus Airborne?
According to the current evidence, coronavirus disease is primarily transmitted between people through respiratory droplets and contact routes.
Can you get coronavirus twice?
According to a case study reported in Hong Kong, a healthy young man who recovered from the virus can only be re-infected more than four months later. Using the genome sequences of the virus, scientists have proved, he had caught the virus twice.
How do you catch coronavirus?
The virus that causes COVID-19 spreads primarily through droplets generated when an infected person coughs, sneezes, or speaks. You can also become infected by touching a contaminated surface and then touching your eyes, nose, or mouth before washing your hands.