Course Duration: 28+ minutes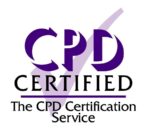 This online training course provides learners with an essential awareness of drugs and alcohol in the workplace. It looks at the potential consequences of these hazards, the signs of substance misuse and what to do if you believe yourself or someone else has a problem.
Course Outline
This online course comprises the following sections:
Nature of the problem
The legal background
Understanding drugs
Understanding alcohol
Consequences of the hazard
How it happens
Spotting the hazard
What you can do
Learning Outcomes:
Identify laws that control alcohol and other substances
Examine the consequences of drug and alcohol misuse
Spot the signs of misuse in yourself and others
Understand what to do if you believe yourself or others may have a substance mis-use issue
Identify resources to help one cope with substance misuse issues
What is the Importance of Drugs Awareness? 
Misuse of alcohol and drugs are an occupational hazard. It can lead to poor health, increased absenteeism, lower productivity, a higher risk of injury and increase the likelihood of accidents and injury.
Statistics show that alcohol misuse is the most significant risk factor for death, ill-health and disability among 15-49-year-olds in the UK. Each year in the UK, drugs cost society £10.7 billion in policing, healthcare and crime.
Over a third of employers have disciplined someone for alcohol misuse and a quarter of employers disciplined someone for drug misuse.
Why Choose Drugs & Alcohol Awareness Training with Human Focus?
Study any time & in bite-size sessions
Less costly than a classroom training
Discounts on volume purchases
Excellent trainee support
Supports a healthier and more productive workforce
Helps to demonstrate compliance with relevant legislation
Drugs & Alcohol Awareness Training Certification
End of Course Assessment:
At the end of the course, users must complete an end of course assessment before earning their certification.
The end of course test is:
100% online
Multiple choice
A score of 80% is required to pass the test
Certification
The downloadable certificate certified by CPD will be issued instantly on course completion.
What does my certificate include?
The drugs and alcohol awareness training certificate includes the Trainee's name, Company name, Course name, Date of completion, Expiry date and name of the approval body.
Course Details
| | |
| --- | --- |
| Study length | 28+ minutes |
| Approval body | CPD Certified |
| Target audience | All staff members – awareness |
| Format | One interactive module with an end of course test |
| Assessment | Online multiple-choice test |
| Certification | Online certificate issued immediately on course completion |
| Certification validity duration | 3 years |
Frequently Asked Questions
Drugs are classified into the three following classes:
Class A
Class A drugs are considered the most harmful. This category of drugs includes cocaine, heroin and ecstasy. Offences involving class A drugs have the harshest penalties.
Class B
Class B drugs are considered less harmful than class A, and involve less severe penalties. This class includes drugs such as cannabis and sedatives.
Class C
Class C drugs includes anabolic steroids and prescription narcotics and are considered the least harmful. It involves the least severe penalties.
Alcoholism is the excessive consumption of alcohol and the inability to manage how much of it should be consumed. It is viewed as a chronic disease, that progresses from problematic drinking to severe alcohol abuse.
It can lead to a range of problems, including:
Relationship issues
Financial problems
Reckless behaviour
Other hardships
The negative effects of drugs consumption on health are:
Increase of cardiovascular disease
Liver damage
Kidney damage resulting in dialysis
Increased risk of lung cancer
The negative effects of alcohol consumption on health are:
Reduced reaction times
Loss in motor control
Decrease in coordination
The excess alcohol consumption can result in:
Slurred speech
Poor vision
Alcohol poisoning
Vomiting
Fatigue