Course Duration: 20+ minutes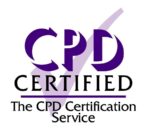 Mental Health Resilience – Exercise
£25.00 +VAT
Courses

Price per Course

1 - 10

0%

£

25.00
11 - 25

12%

£

22.00
26 - 50

28%

£

18.00
51 - 100

52%

£

12.00
101 - 200

62%

£

9.50
This online training course explores the importance of exercise for mental health. Research has made it clear that there is a strong connection between our minds and bodies. As such, the better we look after ourselves physically, the better we feel and the more clearly we think.
This programme looks at what exactly the science says about how our physical health impacts our resilience against stress and mood. It further explains how much exercise a person needs daily, tips that can help you get more exercise and how everybody can use these insights to boost their well-being.
Course Content
Mental Health Resilience – Exercise for Better Mental Health
This online course comprises the following sections:
How exercise has evolved to improve mental health
Exercise makes you smarter
Exercise protects against mental diseases
Exercise improves resilience against stress
Exercise makes you feel good or improves your mood
Exercise works as a powerful mental health promoter
How much exercise do you need?
Putting it into action – Ideas to help get more exercise
Learning Outcomes
By taking this online training course, users will have a greater awareness of:
The connection between physical activity and the brain
How exercise improves resilience against stress
Ways that physical activity can boost your mood
Tips for putting these thoughts into action
Why Exercise for Mental Health is Vital
At least one in six employees experience some form of a mental health issue, including depression and anxiety. Mental health is also a leading cause of sickness absence, costing employees and employers much time, money and suffering.
By incorporating a little more physical activity into our daily lives, we can help to alleviate the burden of these issues.
Studies have shown that there is a 20%-30% lower risk of depression in the adults participating in daily physical activities.
It was also found that the chances of getting depression lower to 22% in those who manage to do 150 minutes of moderate to vigorous exercise a week than those who don't, according to the National Health Service (NHS).
This emphasises the importance and benefits of exercise for mental health and wellbeing and also shows that these mood-enhancing activities are a great way to promote positive mental health.
Course Benefits
CPD certified course content and certification
Supports compliance with Health and Safety at Work regulations
Helps to reduce the stigma of mental illness
Improves workplace health, safety and wellness
Interactive course content
Mini quizzes to support retention
Course Details
| | |
| --- | --- |
| Study length | 20+ minutes |
| Approval body | CPD certified |
| Target audience | All staff members - awareness |
| Format | One interactive module with an end of course test |
| Assessment | Online multiple-choice test |
| Certification | Online certificate issued immediately on course completion |
| Certification validity duration | 3 years |
Frequently Asked Questions
Yes, lack of exercise and mental health are linked and physical activities have a huge potential to enhance our well-being.
There are both long-term and short-term effects of exercise. Even a normal 10 minutes brisk walking exercise can enhance mental alertness, increase energy, and lift the mood.
Physical activities are also a great way to increase an individual's self-esteem, and to mitigate stress and anxiety. Regular exercise can also boost memory, increase reasoning skills and knowledge.
Regular physical activities or exercise can help provide the following mental benefits to individuals:
Sharpens memory – Regular exercise stimulates the growth of new brain cells, helps you concentrate, and feel mentally sharp for tasks at hand.
Increases self-esteem – Regular exercise is an investment in mind, body, and soul. It is a great way to foster your self-worth and to feel better about your appearance.
Provides more energy – Starting with just a few minutes of exercise daily and gradually increasing your workout routine helps you provide more energy and get through the day easily.
Improves sleep quality – Exercising regularly is also beneficial to improve sleep quality and to regulate sleep patterns. Trying relaxing exercises at night such as yoga or gentle stretching can help promote good sleep.
Improves resilience – Exercise can help build resilience and to cope with mental and emotional challenges in a healthy way. It is also a great way to boost your immune system and relieve stress.
Research has demonstrated that there is a clear, strong connection between our bodies and minds. And when we provide our bodies with regular physical activity, the brain also is rewarded.
There are numerous benefits of exercise for mental health. Regular exercise can have a profoundly positive impact on depression, anxiety and attention deficit hyperactivity disorder (ADHD). It also helps:
Relieve stress
Improve memory
Improve sleep quality
Improve overall mood
Enhance cognitive function
According to studies, the ideal time to exercise is around 30 to 60 minutes three to five days a week. Or 120 to 150 minutes per week, as per your convenience. Any more or less than that depends on you and your strength.
There is no one magic form of exercise. The benefits you get will vary based on what you do. And the exercise that works best for you may not suit others. It's important to stress that whatever your level of fitness or body type, there are types of exercise that can benefit your mental health.
Some of the simplest are considered to be most effective. These include:
Walking
Squats
Lunges
Push-ups
Abdominal Crunches
Bent-Over Row
Human Focus offers the following programmes under the Mental Health toolkit: