Approved e-Learning course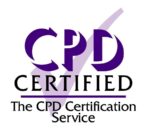 Coping with Stress in Offices – What Everyone Needs to Know
£25.00 +VAT
Courses

Price per Course

1 - 14

0%

£

25.00
15 - 24

12%

£

22.00
25 - 34

20%

£

20.00
35 - 44

28%

£

18.00
45 - 59

40%

£

15.00
60 - 69

44%

£

14.00
70 - 89

52%

£

12.00
90 - 99

60%

£

10.00
100 - 200

62%

£

9.50
This coping with stress at work training course explains how stress can affect office workers and offers practical advice for managing it in healthy and safe ways. Employers and employees both play a vital role in managing stress to improve working conditions for all involved.
While stress from pressure or demand at work is generally normal, excessive stress can cause health issues. Employers have a legal duty to protect employee health and safety, and because stress can affect health so drastically, employers should work toward helping employees cope with stress in the work environment. This will lead to a healthier, happier, and more productive work environment overall.
Why is this Coping with Work Stress Training Course is Vital
According to a recent study of British workers, an astounding 79% commonly experience work-related stress, which makes it the most common type of stress in the UK. Only 1% declared having never experienced stress at work, while 17% reported stress as a rare occurrence for them.
Employers should thoroughly analyse their workplaces to help employees cope with stressful situations at work. This online course concerning stress relief in the office provides necessary guidance to both employers and employees about how to manage and mitigate stressful conditions in the workplace.
Objectives of Coping with Stress at Work Training Course
This coping with stress online course aims to enable participants to participate in and benefit from stress management techniques that apply to an office environment.
Course Content
Coping with Stress in Offices – What Everyone Needs to Know
This health and safety online training course contains the following sections:
The Facts about Stress
Health Effects of Stress
How Problems Can Arise
Be Aware
Assess the Problem
Take Action
Support Yourself
Who Should Take this Coping With Stress in Offices Online Programme
This coping with stress online training programme is intended for all workers who spend time in an office environment, including management, supervisors, and employees.
Learning Outcomes of Coping with Stress in Offices – What Everyone Needs to Know
Participants will be able to:
Explain basic facts about stress and its consequences
Identify sources of stress in an office environment
Take practical steps to manage and avoid stress in an office environment
Why Choose Human Focus for Coping with Stress at Work Training Course
Choosing Human Focus for this course offers the following benefits to the users of the programme:
CPD certified
No extra costs
Easy-to-use learning management system (LMS)
Easy to log and track training record
Short yet concise
Self-paced
Course Format
100% online course
30+ minutes in length
End of course knowledge test
Certification
CPD certified certificate issued by Human Focus upon successful course completion
Information Links
Frequently Asked Questions
How to Cope with Stress at Work?
Every individual working in an office environment might have experienced pressure due to work-related stress. This is considered normal, but long-term stress can become chronic or harmful to health. This requires both employers and employees to take necessary preventive measures. Some common ways of coping with stress and anxiety at work are:
Develop healthy responses – The best way to deal with stress is to adopt healthy habits like exercise, yoga, or other physical activities. Along with this, developing healthy sleeping habits and limiting caffeine intake can also help decrease stress
Establish boundaries – Establishing some work-life limitations for yourself is also a good way to deal with pressure. Set clear boundaries between your working periods and relaxing time.
Talk to your supervisor – Another way to minimise stress is by talking to managers because they are responsible for promoting a healthy work environment. Start with open communication and convey your message effectively to resolve the problem.
How managers and employers can reduce stress at work?
Some of the ways supervisors can decrease workplace stress are
Consult your employees – Consulting employees is one of the best ways to reduce stress, especially if any employees are facing difficulty coping with stress. Discussing the issue with them can not only possibly help them relax, but can provide vital information about how to improve working conditions to avoid stress.
Positively resolve workplace conflicts – Conflicts between staff can also create a stressful environment. Respect the self-esteem of each employee and establish guidelines that can help create a peaceful setting.
Clarify your expectations – Clearly define work roles, the responsibilities of each employee, and what goals the workforce is expected to achieve. Employees who clearly understand the expectations made of them can be better at managing their own stress.
How does stress affect workplace safety?
Stress in the workplace can lead to safety hazards because it can cause attention levels to suffer, leading to accidents or injuries. Fatigue and inattention can also affect job performance, which can cause stress to multiply across an organization. Employees experiencing unreasonable performance demands or fears of losing their job can be more mistake-prone, and this not only creates hazards for them but also their coworkers.
Product Details
| | |
| --- | --- |
| Study length | 30+ minutes |
| Approval body | CPD - Continuing Professional Development |
| Target Audience | All Staff Members – Awareness Level |
| Format | Interactive Video With End of Course Test Questions |
| Assessment | Online Multiple Choice Test |
| Certification | Online Certificate Issued Immediately on Course Completion |