Approved e-Learning course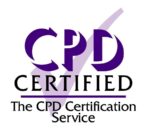 Essentials of Sickness Absence Management
£25.00 +VAT
Courses

Price per Course

1 - 14

0%

£

25.00
15 - 24

12%

£

22.00
25 - 34

20%

£

20.00
35 - 44

28%

£

18.00
45 - 59

40%

£

15.00
60 - 69

44%

£

14.00
70 - 89

52%

£

12.00
90 - 99

60%

£

10.00
100 - 200

62%

£

9.50
This online training course discusses the causes of and factors behind sickness absence in the workplace and provides guidance to managers and HR professionals about how to better manage sickness absence and minimise its rate.
Employee absenteeism is a non-recoverable cost to businesses, but this cost can be minimised by applying proven management methods. An effective absence management procedure can aid employees and employers by clarifying policy and goals and improving communication.
Why This Course on Occupational Health Sickness Absence Management is Vital
The cost of sickness absence to productivity can't be understated. Sick leave payments, the distribution of an absent employee's duties, and additional administration time spent all factor into the cost of sickness absence.
A 200 person organisation will spend, on average, over  £120,000 annually on sickness absence. Clear, practical sickness absence policy can aid in bringing these costs down.
By ensuring managers understand how to manage sickness absence properly, organisations can ensure they are handling this risk effectively, legally and in a way that supports a positive work environment.
Objectives & Learning Outcomes of Sickness Absence Management Online Course
This online training course aims to enable participants to better manage sickness absence and mitigate its costs.
Course Content
Essentials of Sickness Absence Management
This course covers the following sections:
Costs of Sickness Absence
Sickness Absence – Impact of Employer
Sickness Absence – Common Reasons & Impacts
Sickness Absence – The Three Main Risk Factors
Sickens Absence Management – Communications
Sickens Absence Management – Recording Sickness Absence
Sickens Absence Management – Keeping in Contact
Sickens Absence Management – Workplace Adjustments
Sickens Absence Management – Return to Work Plan
Sickens Absence Management – Professional Advice & Treatments
Sickens Absence Management – Co-ordinating the Return to Work
Who this Essentials of Sickness Absence Management Course for
This online course is intended for employers, managers, supervisors, HR professionals, and others involved in the management of sickness absence at any workplace.
Learning Outcomes of Essentials of Sickness Absence Management
Participants will be able to:
Explain the cost of sickness absence to an organisation
Identify the causes of sickness absence
Apply six different sickness absence management methods
Why Choose Human Focus for Online Training on Managing Sickness Absence?
Choosing Human Focus for this health and safety at work e-learning course offers the following benefits:
CPD certified
Supports compliance with health and safety regulations
High-quality video content with clear voice-over
Short, informative, and interactive content
Mini interactive quizzes support retention
Easy tracking of trainee progress
Certificate supplied upon completion
Course Format
100% online course
20+ minutes in length
End of course knowledge test
Knowledge Test 
Users need to attain at least an 80% on the end of course assessment to earn the certification. They are given multiple attempts to pass the test.
Certification
A CPD certified certificate issued by Human Focus to trainees upon completion of the training course.
Information Links
Frequently Asked Questions
How should sickness absence be managed?
Strong communication is essential to sickness absence management. Management should approach an absent employee with empathy, should use good listening skills, and should show support.
After a sickness absence ends, a return-to-work interview can also be an effective tool. These interviews work to discover any hidden causes for the absence, confirm whether employees are truly ready to return to work, verify the contents of absence reports and documents, and possibly identify illegitimate absences.
How can sickness absence in the workplace be reduced?
Sickness absence is among the biggest challenges employers face to ensure the smooth operation of the organisation.
To minimise the rate of sickness absentees, employers need to develop a sickness absence management policy that provides a framework for those employees who are unable to perform job activities due to sickness and assists them in getting back to work as quickly as practically possible.
Additionally, employers can manage individual employee workloads to avoid the development of dangerous levels of stress.
How should unauthorized absences be handled?
Employees should be encouraged to notify employers of sickness absence as early as practically possible. A solid sickness absence policy clarifies not only the window in which employees must make this notification, but also the penalties for not doing so.
Product Details
| | |
| --- | --- |
| Study length | 20+ minutes |
| Approval body | CPD certified |
| Target audience | All managers and supervisors – awareness |
| Format | One interactive module with an end of course test |
| Assessment | Online multiple-choice test |
| Certification | Online certificate issued immediately on course completion |