Course Duration: 25+ minutes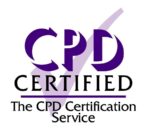 Behavioural Safety in Offices for Managers
£25.00 +VAT
Courses

Price per Course

1 - 14

0%

£

25.00
15 - 24

12%

£

22.00
25 - 34

20%

£

20.00
35 - 44

28%

£

18.00
45 - 59

40%

£

15.00
60 - 69

44%

£

14.00
70 - 89

52%

£

12.00
90 - 99

60%

£

10.00
100 - 200

62%

£

9.50
This behavioural safety training highlights the responsibilities of managers working in offices so that they can identify and remove the root causes of unsafe behaviours in the workplace.
It is the legal responsibility of all businesses to ensure the health and safety of their staff members whilst at work. Because in the majority of accidents happened in workplaces, management errors are at the root of the problem.
Benefits of Behaviour-Based Safety Programme
Teach managers on how to make workplaces a safe working area
Educate managers about the management techniques to identify unsafe behaviours in the office workplaces
Behavioural safety training online offers convenient e-Learning- Mobile application allows everyone to take the course anytime, anywhere
Video/audio-based content makes your learning effective and quick
Interactive section quizzes having drag/drop, true/false and multiple choices for increasing your interest in the course
Awards CPD certified certificate for managers who pass this awareness training successfully
Course Content of Behaviour-based Safety Training
This e-Learning training follows the following course outline:
Behavioural Motivators
Triggers
Consequences
Payoffs
Types of payoffs
Asking Why?
80/20 Rule (To identify and remove the root causes of unsafe behaviour)
Behaviour-based Safety Management Training Course Target Audience
This behaviour safety course online is ideally designed for those who have to manage safety and health procedures in the office workplaces. It mainly includes:
Managers
Supervisors
Team Leaders
Why Your Organisation Needs HSE Health and Safety Training Course?
This eLearning training course will offer the following benefits to your organisation:
Save Cost of Training– No need to spend money on hiring trainers
Improve Compliance– This eLearning course track training completion of each trainee, thus offers compliance affirmation
It Saves time –  This behaviour based safety management course available to everyone, anytime and anywhere
Strengthen Company Reputation- Improves health and safety awareness culture within the organisation, thus builds integrity within the global market
Enhance Employees Productivity- Few hours are lost as a result of accidents in the office workplace
Recognised Certification-Course offers internationally recognised CPD certified certification for learners who successfully pass this course
Product Details
| | |
| --- | --- |
| Study length | 25+ minutes |
| Approval body | CPD certified |
| Target audience | All managers and supervisors - awareness |
| Format | One interactive module with an end of course test |
| Assessment | Online multiple-choice test |
| Certification | Online certificate issued immediately on course completion |