Human Focus offers the following e-learning courses under the environmental protection toolkit:
Environmental Protection in Industry
Course Duration: 25+ minutes
Aimed at all staff members – awareness
Course Approved By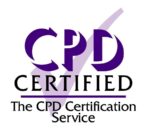 Environmental Protection in Offices
Course Duration: 30+ minutes
Aimed at all staff members – awareness
Course Approved By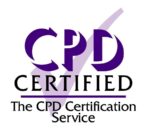 Waste Management Training
Course Duration: 50+ minutes
Aimed at Health, safety and environmental officers / anyone whose duties involve
handling site waste – intermediate
Course Approved By
These environmental protection courses educate learners about the causes of environmental pollution. Also, these courses outline policies on this subject and your role in implementing these policies.
The environment is suffering, and we are creating a world that is unpleasant and worst to live in. It is very important to find ways to make our activities sustainable.
The global environment is now the focus of lots of new legislation and business charges that are increasing costs for those who are not environmentally friendly. Currently, there are severe public relations consequences for organisations that hit the headlines for the wrong reasons.
Therefore, your competitiveness is highly dependent on seeking ways to reduce the negative impact of your operations on the environment.
Learning Outcomes of the Environmental Awareness and Protection Courses
Gain a clear understanding of the common causes of environmental pollution
Learn the impact of daily working life on the environment
Policies on maintaining a healthy environment
Learn about your role to help implement these policies
Who Should Take This Environmental Protection Training?
These environmental awareness courses are designed for:
All Employees, working in any industrial environment, worldwide
All Managers, working in any industrial environment, worldwide
All Supervisors, working in any industrial environment, worldwide
Prerequisites
This environmental protection training does not require any prior subject knowledge or any prior course certification.
Why Choose Human Focus for Environmental Protection Courses?
Leading experts in the industry have designed these training courses
These environmental protection awareness e-learning courses are approved by CPD
24/7 available on a computer and mobile phone
100% online training- can be completed from anywhere and at any time
Engaging visual/audio content for making complex subject knowledge easier
Interactive exercises using illustrations and interactive scenarios
CPD certified certificate upon successfully passing the end of the course knowledge test
In the future, a key ingredient of success will be your environmental performance.