Approved e-Learning course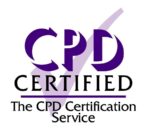 Coronavirus Infection Control in Offices
£25.00 +VAT
Courses

Price per Course

1 - 10

0%

£

25.00
11 - 25

12%

£

22.00
26 - 50

28%

£

18.00
51 - 100

52%

£

12.00
101 - 200

62%

£

9.50
The coronavirus pandemic is likely to be with us for some considerable time to come, hence there is a need to implement effective infection control measures in workplaces for keeping everyone safe.
The HSE has published coronavirus advice for employers. All business owners must ensure that employees follow government guidelines on safety precautions against coronavirus. The HSE further said it will take legal action against employers breaching government guidelines in workplaces.
This awareness training course based on coronavirus safety measures is aimed to develop understanding of all employees in office environments.
Benefits of COVID-19 Training Course in Offices
Educates employees on how to protect themselves and others from coronavirus in the offices
Teaches employees about safety arrangements in offices and on personal hygiene
Highlights the correct procedures of post-suspected case of infection
Training compliance record helps in demonstrating that you have fulfilled government guidelines on return to work.
Fulfils the need of offering training and information to all employees
Offers engaging video-based training
Provides the key information concisely
Available 24/7 remotely via desktop and smartphones
Course duration – 35+ minutes
CPD certified certificate for learners upon successful completion
Coronavirus Awareness Courses for Offices
This training course has the following outline:
Coronavirus Infection Control Principles
Symptoms and Methods of Transmission
​Travel Arrangements To and From Work
What to do if you fall ill at work?
Self-isolation Arrangements and Work
Routine Cleaning Arrangements
​Cleaning Post-Suspected Case of Infection
Personal Hygiene at Work
​​Tools and Equipment Usage
​Personal Protective Equipment
​Welfare Arrangements
​​Shift and Breaks Arrangements
​Organising Your Work Area
​Briefings and Meetings
Who Should Take This Coronavirus Online Course?
This eLearning training is for all the employees, including supervisors and managers, working in an office environment
Anyone in the office environment can take advantage of this course. The course covers safety precautions for keeping everyone safe from coronavirus in the workplace.
Why Your Organisation Needs an Awareness Course Based on COVID-19 Safety Measures?
This COVID-19 Training Course will help your organisation to:
Help your employees returning to the workplace
Help develop employees awareness of their roles and responsibilities
Help fulfil your legal compliance obligations regarding Coronavirus
Help support your business recovery plan
Product Details
| | |
| --- | --- |
| Study length | 35+ minutes |
| Approval body | CPD - Continuing Professional Development |
| Target Audience | All Staff Members – Awareness Level |
| Format | Interactive Video With End of Course Test Questions |
| Assessment | Online Multiple Choice Test |
| Certification | Online Certificate Issued Immediately On Course Completion |