Course Duration: 10+ minutes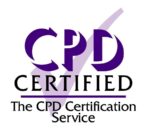 Sale!
Highway Code Changes 2022 – What You Need to Know
+VAT
The Drivers and Vehicle Standards Agency (DVSA) introduced several changes to driving law in 2022. Whilst these changes are likely behaviours that good drivers already follow, it is important to be aware of them.
This online training programme takes a look at the changes that were introduced, which involved a hierarchy of road users, changes for how drivers should respond to pedestrians and cyclists, and mobile phone use. Having a clear understanding of these driving techniques will help drivers remember how to drive safely and legally.
Highway Code Changes 2022 Training Outline
This online course comprises the following sections:
Hierarchy of road users
Enhanced priorities for pedestrians
Cyclists
Parking
Mobile phone use
Learning Outcomes
By taking this online training, users will have a greater awareness of:
New hierarchy of road users to keep the roads safe for all
New rules for pedestrians at crossings and junctions
Changes to the road rules that relate to cyclists
Changes to road rules in relation to parking
Changes in road rules in respect to mobile phones
Why this Training is Vital
Work-related road accidents are the primary cause of preventable deaths and injuries. It is estimated that a third of all road accidents involve a person who is at work at the time. This accounts for over 20 fatalities and around 200 serious injuries every week as per the Health and Safety Executive.
Updates to the Highway code address the dangers road travel presents to pedestrians, cyclists and drivers. Unfortunately, very few drivers and pedestrians understand the highway code to the degree that they should.
Moreover, employers have a clear responsibility under the Health and Safety at Work Act and the Management of Health and Safety at Work Regulations for managing occupational road risks as a part of their broader management duties.
Benefits of the Course
CPD certified content
Immediate certificate on course completion
Informs occupational drivers of these important changes
Supports compliance with relevant legislation
Helps to reduce the risk of road accidents and costly claims
Course Details
| | |
| --- | --- |
| Study length | 10+ minutes |
| Approval body | CPD certified |
| Target audience | General public – awareness |
| Format | Single interactive module with an end of course test |
| Assessment | Online multiple-choice test |
| Certificate | Online certificate issued immediately on course completion |
| Certification validity duration | 3 years |
Frequently Asked Questions
The highway code is a set of rules that govern the usage of public roads under UK law. The 2022 changes in the Highway code refer to the new precautions that everyone should observe going forward. The changes mentioned surround using mobile phones while driving, crossing at junctions, and overtaking cyclists and horse riders. These changes aim to keep road users safe by minimising the risk of accidents.
Many rules in the Highway code are legal requirements. Disobeying them will be considered as criminal offence and one might be:
Fined
Given penalty points on the license
Disqualified from driving
Sent to prison (in serious cases)
To keep the roads safe for all users, the Department of Transportation has introduced the concept of a hierarchy of road users. This means that the road users who have the potential to do the most significant harm to others now bear the responsibility to reduce this risk.
The new road hierarchy is as follows:
Pedestrians
Cyclists
Horse riders
Motorcyclists
Cars/taxis
Vans/minibuses
Larger passenger vehicles
So, this means that the vehicles at the bottom of the hierarchy bear a responsibility to reduce the risk to those above them on the hierarchy.
An important change to the Highway Code includes a change to rule 239, which relates to where and how to park. The rule change states that when drivers exit their vehicle, they should use what is known as the 'Dutch Reach technique.'
The Dutch reach technique means opening the door with the hand furthest from the door, usually the left. This will ensure one will always look over the shoulder when exiting the vehicle.
If the driver opens the door with his closer hand, it is much easier to open it into an oncoming car or cyclist accidentally. The Dutch reach technique automatically turns the driver's body so that they can see any vehicles coming from behind before opening the door.