Course Duration: 25+ minutes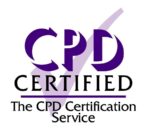 Effective Communication Principles in Offices
£25.00 +VAT
Courses

Price per Course

1 - 10

0%

£

25.00
11 - 25

12%

£

22.00
26 - 50

28%

£

18.00
51 - 100

52%

£

12.00
101 - 200

62%

£

9.50
This communication skills course online for offices teach delegates on how to communicate effectively while doing work in the office workplace. It educates ways of listening, communicating and acting convincingly in a business environment.
Business success is hidden in good communication. Without effective communication, your organisation can suffer from:
Time wastage and delays
Potential business loses
Number of health and safety risks
Communication skills should be developed and honed on the on-going basis. This e-Learning course online will help delegates to learn how to improve their business communication skills.
Benefits of Communication Training for Employees
This e-Learning course will benefit you in the following ways:
Educate learners on how to enhance their listening skills
Teach delegates on how to speak effectively in business environments
Educate them about different communication methods and their use in different scenarios
Effective e-Learning training that can be taken at trainee's own pace.
The mobile application makes it easily accessible to everyone, anytime and anywhere
Offers quick learning with the help of visual and audio based content
Interactive quizzes so that learner maintains engagement in the course
Knowledge test for the learner assessment
Communication Skills Course in Office Environments Course Content
The course outline is as follow:
Communication aspects
How you should act
Listening skills
Empathy and understanding
How you should speak
Methods of communication
Intended Audience of Communication Skills Training
This e-Learning course is designed for:
All employees, working in any office environment, globally
All managers and supervisors working in an office environment, worldwide
Anyone who wants to develop fundamental business communication skills
Organisational Benefits of Effective Communication Skills Course for Offices
This effective communication in the workplace online course  helps your organisation in the following ways:
Improves productivity as no time is lost as a result of vague communication
Saves the organisation from potential business losses
Builds a good company reputation within the global market
Helps in attracting more customers by using effective business communication skills
CPD certified certificates to all delegates who pass this course successfully
Product Details
| | |
| --- | --- |
| Study length | 25+ minutes |
| Approval body | CPD certified |
| Target audience | All staff members – awareness |
| Format | One interactive module with an end of course test |
| Assessment | Online multiple-choice test |
| Certification | Online certificate issued immediately on course completion |
| Certification validity duration | 3 years |