Course Duration: 30+ minutes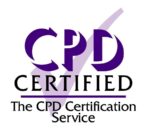 Almost 1 in 4 individuals have experienced some form of bullying or harassment at work, in many cases this being on a daily basis. It's been recognised that bullying and harassment can have serious detrimental effect on the target of the bullying, as well as on the business.
UK law entitles all employees to work in an environment that is free of bullying or harassment. Therefore, this Bullying and Harassment training course is specifically designed to spread awareness among employers and employees that such behaviour is harmful and unlawful, and that employees should be protected against it.
The Need for Bullying and Harassment Training Course
Bullying, intimidation, and harassment at work have a very negative effect within the workplace, on employees, and of course on the employees who are directly affected. The mental and physical health of individuals will be affected, as will self-esteem, and productivity will suffer. Along with this, internal HR or disciplinary hearings, or external legal cases or hearings, will result in the expenditure of time and money.
As an employer, protecting your colleagues from bullying and harassment is crucial, and this programme provides the necessary training to do just that.
Legal Responsibilities
The law places responsibilities on employers and organisations, which includes:
To prevent bullying, intimidation and harassment at work
Employers being liable for harassment suffered by their employees
Having a 'duty of care' to employees, which includes dealing with bullying at work
Employers must ensure that staff receive suitable training to deal with such cases.
Objectives of Bullying and Harassment at Work Training
The main objective of this e-learning programme is to educate delegates about workplace bullying and harassment. This course also provides awareness of the forms of harassment and bullying, and the relevant sections of employment law. The course also emphasises that the mental and physical health of employees is important in creating and maintaining an efficient working environment.
Prerequisites
This online training course is suitable for business owners, executives, and managers in any workplace who have a direct or indirect responsibility to protect employees from bullying and harassment. So, to take this training, there is no need for any certification or previous subject knowledge.
Course Content for Bullying at Work Training Programme
The following course content is directed at meeting the goal of preventing employees being subjected to harassment and bullying:
What is bullying and harassment?
The consequences of bullying and harassment at work
How to identify harassment at work?
First steps in dealing with a problem
How to report bullying at work?
Formal procedures
Prevention
Target Audience of the Harassment and Bullying Programme
This training programme is for anyone responsible for protecting employees from bullying and harassment in the workplace, and anyone that may be impacted by it, such as:
Employers
HR representatives
Managers
Supervisors
Employees
Learning Outcomes of Online Bullying and Harassment Training Course
After taking this e-Learning course, the delegate will:
Have a basic understanding of what bullying and harassment is
Understand the causes and significances of bullying and harassment
Understand the responsibilities of employers, directors, and supervisors, regarding bullying and harassment at work
Be able to better identify such problems and deal with them
Understand the relevant formal procedures and the preventive measures
Recognise the importance of health and safety management in the workplace.
Benefits of Harassment at Work Training
This Bullying and Harassment training for employees and employers provide the following benefits:
Employer Benefits
Being able to create a positive culture amongst employees and throughout the organisation
Being able to develop a firm and fair working environment
Being able to interact with colleagues at different levels to resolve issues efficiently and as speedily as possible
The organisation will be able to meet legal requirements relating to the health and safety of employees
The provision of approved certificates for delegates on successfully passing the training
Employee Benefits
An awareness of bullying and harassment, be able to identify occurences, and the position under employment law
Understanding the harm it can cause to the physical and mental health of employees
The provision of a happier and safer working atmosphere resulting in increased efficiency
Certification on successful completion of the training programme
Why Choose Human Focus for Harassment and Bullying Training Course?
Choosing Human Focus for this training programme provides delegates with the following benefits:
Learn anytime and anywhere in short sessions to suit the trainees
All-time login availability to the Learning Management System
Short and informative course content
Helps in creating a inclusive and respectful working environment for all
Improves employees' morale and work productivity
Of course such arrangements mean lower cost compared with sending people away for classroom training
Course Format
Format: Online – delegates can take the training course on any of the mobile, desktop, or tablet devices, such as IOS or Android
Course Duration: 30+ minutes
High-quality video and animation content
Highly-engaging training course
End of course assessment test
End of Course Knowledge Test
This online course has an assessment at the end, which appears when a delegate completes the whole course. The details are:
100% online test, can be taken anywhere
The end-test consists of multiple-choice questions, randomly selected from the programme
Trainees are required to attain 80% of the marks to get a certificate.
Certification
On passing the knowledge test, learners will be awarded a CPD certified certificate in a downloadable form
Should a trainee fail the test they will be able to take it one more time without payment being required.
Information Links
Frequently Asked Questions
Is bullying a form of harassment?
Bullying & harassment are matters of main concern that can have a huge effect on a person's physical & mental health. The key difference between the two is that one is illegal, whilst another is not.
Harassment is defined under the Equality Act 2010 and is considered to be: unwanted behaviour related to a relevant protected characteristic. There are 9 protected characteristics defined under the act, which include such as age, disability, gender reassignment, marriage, pregnancy, race, race, religion, and sex.
Bullying has no legal definition. However, it is commonly regarded as behaving in a way that is violent, intimidating, or insulting. While the bullying & harassment are alike, it is significant to know the difference.
Which policy aims to prevent discrimination harassment and bullying?
It is good practice for any company or organisation to implement and uphold bullying and harassment policies and procedures. Bullying and harassment should not be tolerated in any workplace, all staff members being required to treat each other fairly. Therefore, every company must have a policy in place that includes guidelines for coping with bullying and harassment.
How to deal with workplace bullying and harassment?
It is essential to resolve such issues. Dealing with bullying and harassment is not easy, but it can be overcome
First, it may be possible to see whether the matter can be resolved by an informal approach
Alternatively, the issue can be referred to the manager, supervisor, or person responsible for safety and well-being in the workplace
If the above approaches fail to resolve the matter, it can be referred to the official grievance or complaints procedure.
What is not considered workplace harassment?
Behaviours that are of a mutual agreement nature, such as a hug between friends; compliments between co-workers on physical appearance are not considered harassment.
Is yelling in the workplace harassment?
Under legislation, yelling at a co-worker may well be held to be harassment, particularly if the yelling has some connection with issues such as gender. However, in some circumstances managers, supervisors, or administrators might yell, raise their voice, at workers, for example if it relates to outlandish behaviour.
Product Details
| | |
| --- | --- |
| Study length | 30+ minutes |
| Approval body | CPD certified |
| Target audience | All staff members – awareness |
| Format | One interactive module with an end of course test |
| Assessment | Online multiple-choice test |
| Certification | Online certificate issued immediately on course completion |
| Certification validity duration | 3 years |