Approved e-Learning course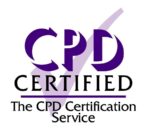 Back Care In Offices – What Everyone Needs To Know
£25.00 +VAT
Courses

Price per Course

1 - 14

0%

£

25.00
15 - 24

12%

£

22.00
25 - 34

20%

£

20.00
35 - 44

28%

£

18.00
45 - 59

40%

£

15.00
60 - 69

44%

£

14.00
70 - 89

52%

£

12.00
90 - 99

60%

£

10.00
100 - 200

62%

£

9.50
This back care training programme explores information vital to protecting your back in an office environment. It explains how the back works in detail, and offers trainees effective methods for prevention of back injury or pain.
Back pain is extremely common for those working in an office environment. However, there is a lot of misinformation out there regarding where it comes from and what to do about it. This training programme will help employees better understand the real risk and how to properly care for their back.
Why this Back Care Course is Vital
Nearly 90% of us experience back pain in our lives. Yet, many of us don't understand the causes, actual risks, and what to do about it. Part of this is due to false information on the internet, which can often mislead us.
However, by gaining a clearer understanding of the back, posture, ergonomics, and our work environment, we can learn to manage our backs in a healthy and safe way.
Objectives of this Back Care in Offices Training Programme
This back care training course helps participants identify common sources of back pain or injury and practical steps to avoid these issues. It explores correct standing and seating posture, along with certain exercises that can help prevent back problems.
Course Content
Back Care in Offices – What Everyone Needs to Know
This online course explores the following sections:
Facts Common Myths of Back Pain it
How Your Back Works So You Can Understand How to Look After it
Strategies for Coping with Back Pain
Back Care Tips When Sitting
Up and About
Lying Down
Exercise
Who this Back Care in Offices Training Course is for
Learning Outcomes of this Back Care in Offices Course
Participants will be able to
Identify common back care facts and myths
Explain how the back works and how to take care of it
Explain strategies for managing back pain
Apply back care tips when sitting or standing
Use easy exercises to maintain a healthy back
Why Choose Human Focus for this Back Care in Offices Training Programme?
Choosing Human Focus for this back care in offices course offers the following benefits to participants and organisations:
CPD certified
Full compliance with health and safety at work regulations
High-quality video content with clear voice-over
Concise yet informative content style
Mini interactive quizzes to support retention
Course Format
100% online
Approximately 30+ minutes in length
End of course knowledge test
Certification
A CPD certified certificate will be provided by Human Focus upon completion of the training course.
Information Links
Frequently Asked Questions
What causes back pain in the workplace?
Some of the most common reasons for back pain at work include:
Lifting of heavy or bulky loads
Repetitive physical tasks
Working with display screen equipment
Some work tasks can cause back pain or make existing pain worse:
Carrying or moving loads awkwardly
Manual handling in awkward positions
Repetitive work, such as packing products
Excessive crouching, bending or stooping
Twisting or reaching
Maintaining one position for a long time
Driving long distances
How can I reduce back pain and neck pain at work?
Those who spend a lot of time seated at a desk are at higher risk for poor posture, discomfort, or back or neck pain. Some simple and effective ways to help mitigate this increase risk are to:
Practice good posture – When seated at a desk, workers should keep feet level on the floor, their back even against the chair, and their head in a netural position between the shoulders.
Use a correct screen height – Place your monitor straight in front of you with the center of screen level with your nose
Stand often – Shifting one's position occasionally can help relieve built-up tension from long periods of being in the same position.
How can back injuries be prevented in the workplace?
Back injuries in the workplace can be prevented by maintaining good awareness of risks to one's back health. Keeping good posture while working, being mindful while lifting things, and changing up repetitive tasks, among many other things, can ensure back health and safety for everyone.
Product Details
| | |
| --- | --- |
| Study length | 30+ minutes |
| Approval body | CPD - Continuing Professional Development |
| Target Audience | All Staff Members – Awareness Level |
| Format | Interactive Video With End of Course Test Questions |
| Assessment | Online Multiple Choice Test |
| Certification | Online Certificate Issued Immediately on Course Completion |