Course Duration: Approximately 8 hours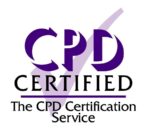 Mental Health First Aid Training
£295.00 +VAT
Courses

Price per Course

1 - 5

0%

£

295.00
6 - 10

11.392%

£

261.39
11 - 20

25.316%

£

220.32
This online Mental Health First Aid training course provides learners with the knowledge they need to be a mental health first aider within their organisation. Like regular first aid for physical injuries, mental health first aid is designed to provide support to anyone who is suffering from a mental health issue.
A mental health first aider may simply provide someone with an ear to listen when they are feeling stressed. But they also are trained to spot the signs of more severe issues and crises. Having someone trained in Mental Health First Aid within your organisation will go far in supporting a positive culture of mental health, while supporting employee health and wellbeing.
Learning Outcomes of Mental Health First Aid Online Training
Learners that compete this training programme will be able to:
Understand what is meant by mental health and wellbeing
Describe the aims of mental health first aid
Identify what is meant by the mental health continuum
Understand common mental health conditions and risk factors
Understand the role of the mental health first aider
Identify common treatments and interventions
Identify sources of reliable information and support for first aiders
Identify strategies to reduce the risk of mental health issues arising
Identify how to support anyone showing signs or symptoms of a mental health issue
Mental Health First Aid Training Course Content
This online course comprises five modules with a small test at the end of each module. The modules are as follows:
Module 1 – What is Meant by Mental Health?
What is meant by the terms mental health and well being
The aims of mental health first aid
How the actions of others can negatively affect individuals with a mental health condition
What is meant by the mental health continuum?
Module 2 – Mental Health Issues & Disorders
Depression
Substance misuse
Addiction
Anxiety disorders, including stress, phobias
Post-traumatic stress disorder (PTSD)
Self-harm
Suicide
Eating disorders
Personality disorders
Psychotic disorders
Risk factors for mental health disorders/crises/for common problems
Module 3 – Giving Mental Health First Aid
Approach
Assess
Decide on urgency
Urgent actions for suicide & self-harm
Urgent actions for panic attacks, trauma & severe psychotic states
Non-urgent warning signs
Listen
Provide support
Encourage getting help
Encourage good mental health habits
Immediate supports
Module 4 – Communication Skills
Communication aspects
How you act
Listening skills
How you speak
Communication barriers
Module 5 – Putting Mental Health First Aid into Action – Case Studies
In this module, learners listen to audio of individuals dealing with a mental health issue to practice assessment. They then listen to a first aider speaking with an individual struggling with an issue and gauge their success.
Case Study 01: Elle
Case Study 02: Nigel
Case Study 03: Steph
Case Study 04: Paula
Case Study 05: First aid interview
Assessment
The assessment is made up of a theoretical and practical assessment. The theoretical portion involves a test taken online comprised of multiple choice questions. The questions cover content covered in each of the previous five modules.
The practical assessment test requires the learner to watch and evaluate a mental health first aid interview.
Product Details
| | |
| --- | --- |
| Study length | Approximately 8 hours |
| Approval body | CPD certified |
| Target Audience | All staff members – intermediate |
| Format | Five interactive modules with an end of course test |
| Assessment | Online multiple-choice test |
| Certification | Online certificate issued immediately on course completion |
| Certification validity duration | 3 years |
Human Focus offers the following programmes under the mental health toolkit: